Moments to enjoy with friends and family
Saturday & Sunday 25th & 26th July 2020 – Cancelled but see our Virtual Show   –   Next Show 24th and 25th July 2021
For details of our Virtual Show Classes -please see the Competitive Class Entries page –  some classes changed 2/7/2020
It is with regret that the Portishead Horticultural Society decided to cancel this years main Show, we are however delighted to announce that we will be running a Virtual show.
  This would have been our 157th year and with the exception of the War years this is the first occasion when we have had to cancel.  First and foremost we have to put the health and safety of our visitors, members, exhibitors and traders above all else.  We felt it was impossible to hold a Show of the same quality and standard that members of the community have come to expect with social distancing measures in place, as the Government require.  In addition to this they have provided no date for large social gatherings.Whilst we are unable to host our usual Show we are delighted to announce that we will be hosting a Virtual Show on our Facebook page on 25 and 26 July. There will be 22 classes and details of these can be found on our Competitive Class Entries page.  In addition we will be posting some videos of our Arena Events and Trader details.Preparations are now in place for the 2021 Show which is due to be held on 24 and 25 July 2021 and on behalf of the Portishead Summer Show I look forward to welcoming you all then.  Together we will get through these difficult times, keep safe and take care.
The 2019 Portishead Summer Show was a great success, with fantastic feedback from the thousands of visitors and the Traders.  Previously known as the Portishead Flower Show and Country Fair, the Show was relaunched as the Portishead Summer Show in 2019. The Show is an opportunity for the community – young and old to come together in the summer to showcase local talent and for local organisations and businesses to promote themselves. It is the only two day event in the Portishead social calendar and is one of the largest Shows in North Somerset.
Country Sports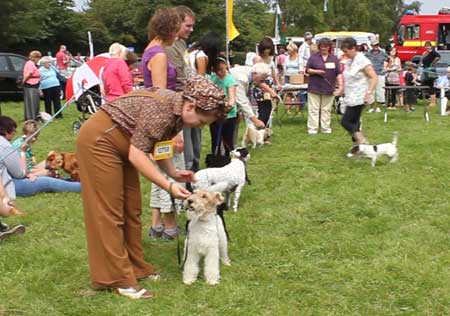 We have a packed programme of arena events for 2020 including the Gamegoer Gundogs, Ferret and Hawk Display, The Quack Pack, Ridgeside Little Nippers and Falconry.
Refreshments
We also have refreshments, freshly made pizza a horse box bar, traditional ice-cream and a number of trade stands offering a variety of goods, both inside and outside the marquees.