Trade Regulations and General Information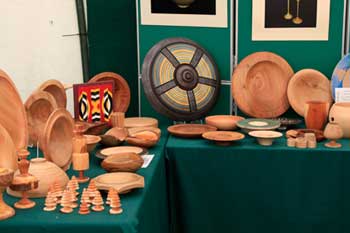 Our much loved and traditional event is a mix of produce, craft, entertainment and shopping and is a  great opportunity to showcase your crafts and business and to meet new customers.
   We will be accepting applications from traders for the 2023 Show from November 2022.
The prices quoted below were for a stand 3m x 3m for the 2022 Show and may be subject to change for the 2023 Show.
All trade stands carry the award of a Perpetual Challenge Trophy.
Please note that we have our refreshment team and limited concessions which have been agreed for this year's Show.
Prices – per stand 3 x 3 metres
In Marquee  
Outside
Class 1 Horticultural Traders & Horticultural Sundries (includes two free passes)
£85
£60
Class 2 All General Traders (includes two free passes)
£85
£60
Class 3 All Recognized Charities    (includes 6 free passes to accommodate volunteers or 12 limited passes)
£85
£60
Power supply = £15.00 each socket
Tables = £ 8.00 each
Chairs = £2.00 each
Additional Limited Passes = £4.00 each
All Cheques to be made Payable to Portishead Horticultural Society (PHS) – BACS payments can be arranged, please call Trade Secretary