Trade Regulations and General Information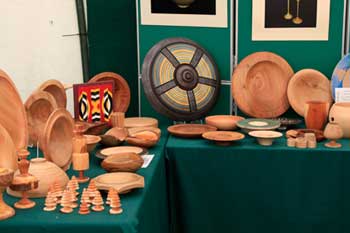 PLEASE NOTE WE WILL BE ACCEPTING APPLICATIONS FOR TRADE SPACE IN 2024 FROM DECEMBER 2023
Our much loved and traditional event is a mix of produce, craft, entertainment and shopping and is a  great opportunity to showcase your crafts and business and to meet new customers.
   A full list of which Traders, Charities and Organisations that came to the 2023 Show can be found under Traders 2023.
The prices quoted below are for a stand 3m x 3m in 2023.
All trade stands carry the award of a Perpetual Challenge Trophy.
Please note that we have our refreshment team and limited food and drink concessions which have been agreed for the 2023 Show.
Prices – per stand 3 x 3 metres
In Marquee  
Outside
Class 1 Horticultural Traders & Horticultural Sundries (includes two free passes)
£85
£60
Class 2 All General Traders (includes two free passes)
£85
£60
Class 3 All Recognized Charities    (includes 6 free passes to accommodate volunteers or 12 limited passes)
£85
£60
Power supply = £25.00 each socket
Tables = £ 8.00 each
Chairs = £2.00 each
Additional Limited Passes = £4.00 each
All Cheques to be made Payable to Portishead Horticultural Society (PHS) – BACS payments can be arranged, please call Trade Secretary