Arena
The show starts with the fabulous Batala Bristol Samba Reggae Band
The McClennan Irish Dancing School
Music from The Barnacle Buoys, expect Sea Shanties!  
Paul Wheeler- Punch and Judy Show which the children and lots of adults enjoy
S4K – Sports for Kids will be hosting children's fun sports in the main arena at 2.15
As we know the children miss dressing up for the Carnival, so we are hosting a Fancy Dress Parade at 2.00  for children under 10 on Saturday. The winner to be announced at 3.30 will receive a cup kindly donated by F H Hallidays.
Sunday 30 July 2023
The Mini Pony Show – with Rollo and Sprout
M & M Gundog Display
A display from the Stepping Stones School of Dance 
Sports for Kids – S4K will be hosting children's fun sports in the main arena at 2.30
Pete Milsom's Punch and Judy Show – with something for the children and adults to enjoy 
The ever popular Annual Fun Dog Show will be held on Sunday, registration at 12.00. There are  lots of classes- pedigree and novelty – something for all from prettiest bitch, most handsome dog to best trick and waggiest tail.    
Shetland Performance Display Team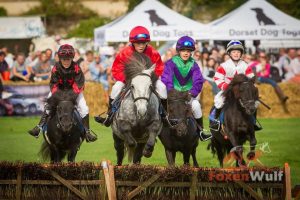 Portishead Annual Fun Dog Show
All dogs can take part in this informal, fun show. This is a chance to showcase the relationship between you and your best friend!   For details of the 15 classes please contact the website.