Competitive Class Entries
Have you been inspired by the Big Allotment Challenge, Kirstie's Handicrafts or The Great British Bake Off? Then why not enter one of the competitive classes at the Show. There is a deadline for entry forms to be submitted and for most classes this is by 7pm on the Tuesday before the Show, please see the schedule.  Please note that the Portishead Bake Off requires entry to a qualifying round so entries for this need to be submitted by 12th July.
You do not have to be an expert as we have novice sections and we have over 300 classes to enter. There really is something for all ages and abilities.
A pdf of the Show schedule with full details of all the classes and entry forms is
available here for download
and can also be purchased from a number of local shops.  Please note the schedule download is 93 Mb so if you want the simple word document please email the site.
We can provide hints and tips on showing vegetables and fruit when you bring in your entry form, but if required earlier please email the site.
See also What to do before the Show for further details.
And finally, if you don't have a go – we won't have a Show!
Photography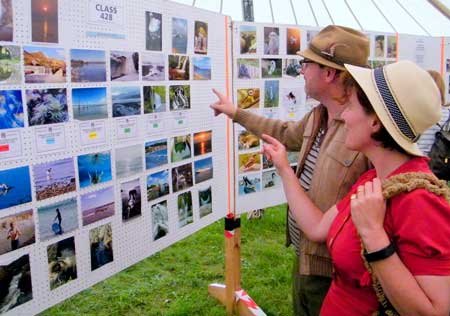 Flowers, Fruit, Vegetables, Floral art, Knitting, Textiles, Baking, Poetry and Photography.
Vegetable Creations
Vegetable creature creations are great fun for kids to enjoy and helps them develop creativity and appreciate freshly grown produce.
From novice to expert – all are welcome to join in