Have you been inspired by Gardeners World, Kirstie's Handicrafts or The Great British Bake Off? Then why not enter one of the competitive classes at the Show.   There are over 300 classes for Horticulture, Handicraft, Cookery, Photography and lots of classes for children to enter.   You do not have to be an expert as we have novice sections    There really is something for all ages and abilities.      – If you don't have a go – we won't have a Show!
We will also be hosting the Great Portishead Bake Off. 
No pressure of completing in front of an audience.  There is a signature dish, technical (kindly set by Mokoko) and a show stopper. 
See Section 7 in the Class schedule which is available below.
Should you have been lucky enough to have won a cup at the 2019 Show – please contact Liz Burden to arrange a drop off – 01275 848087
We can provide hints and tips on how to show vegetables and fruit for competition classes, if you would like this please email the site.
See also What to do before the Show for further details.
Photography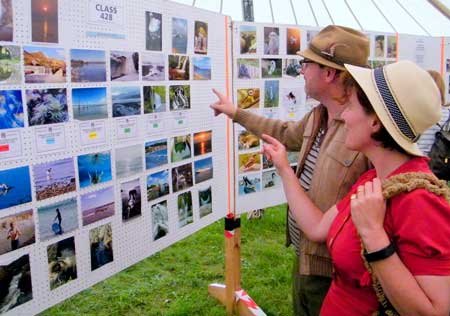 Flowers, Fruit, Vegetables, Floral art, Knitting, Textiles, Baking, Poetry and Photography.
Vegetable Creations
Vegetable creature creations are great fun for kids to enjoy and helps them develop creativity and appreciate freshly grown produce.
From novice to expert – all are welcome to join in